When it's time to think about the number side of your business, you get a pit in your stomach and avoid it as long as possible. You're constantly in fear that the IRS is going to come knocking on your door and you just feel so overwhelmed with taxes and bookkeeping that you aren't sure where to start.
That's Where We Come In
Hi, my name is Amy Northard and my amazing team and I are The Accountants for Creatives®. We help creatives like you all over the US navigate taxes and set up bookkeeping systems so they can get back to the part of the business they love – the creative part.
Ready to Get This Stuff Figured Out?
If you're tired of constantly feeling stressed out by the money side of things or you need a financial expert for your thriving business, it's time for us to chat. Click here to contact us and we can set up a free 15-minute phone call to make a game plan for you.
Meet Your Financial Partners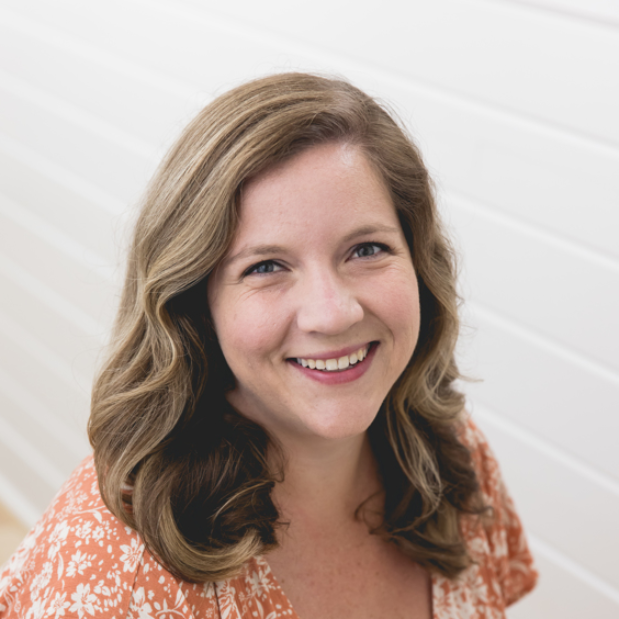 Amy Northard, CPA
Partner
I'm not your typical accountant. I spent some time working at a traditional CPA firm and realized it was not for me. I wanted to work with clients and teammates who inspired me on a daily basis and made me feel excited for Mondays. That's where this business grew from.
Now I get to teach creative business owners all about the tax and accounting side of the business so they don't feel like it's some big unknown stressful thing hanging over them all the time. I also love taking taxes and bookkeeping off your plate so you can focus on the fun parts of owning a business.
I'm a Certified Public Accountant with nearly a decade of experience in public accounting. I earned my undergraduate degree from Indiana University (Kelley School of Business) and was a member of the Alpha Kappa Psi business fraternity.
When I'm not helping clients with taxes and bookkeeping, you can find me taste-testing craft beers (confession: not much of a wine person), on a run with my Goldendoodle pup Lilly or planning my dream log cabin with my husband.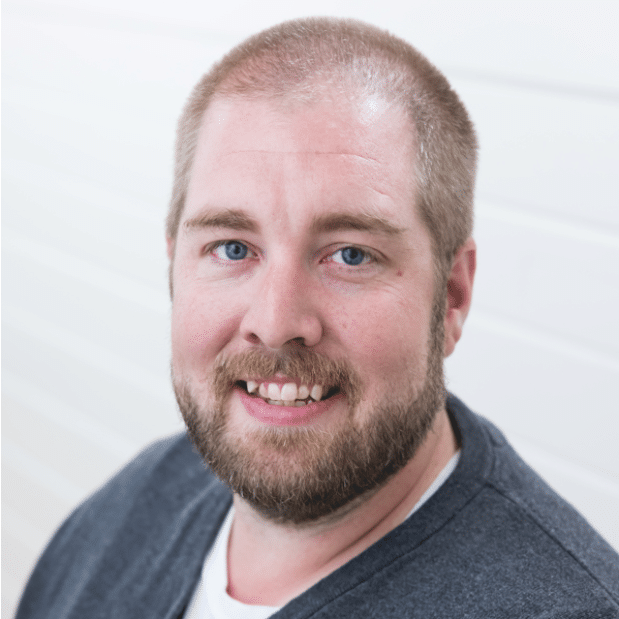 James Northard, MBA
Partner
James is my right hand man, in life and business. Prior to joining us full-time James led a web design and development agency for just over a decade. His experience as a creative agency leader brings a unique and fresh perspective to our team and gives us deep insight into what creatives are looking for when it comes to their financials.
James holds a Master of Business Administration from Indiana Wesleyan University and completed his undergraduate at Purdue University (Indianapolis). James oversees many of our day to day operations, ensuring our amazing clients are served quickly and with the level of service that our clients have come to expect.
Outside of the office James enjoys watching pitches from the local startup community, hiking through the wooded trails of Indiana, and teaching our son (Jimmy) everything he knows about home improvement projects.
Michele Kerr
Bookkeeper
Mother to four, and grandmother to three. Michele has worked with me from the start, helping clients get their bookkeeping in shape and taking it off their plate going forward.
Michele got her start in bookkeeping when she assisted her parents with the bookkeeping for her father's construction business. Since that time, she's become Quickbooks and Xero certified and is incredibly knowledgeable when it comes to quirky bookkeeping things (like those pesky Undeposited Funds).
When Michele isn't loving on grandkids and working on your bookkeeping, she enjoys researching family history (also called genealogy) and running.

Kaylie Bigham, CPA
Certified Public Accountant
Kaylie is passionate about helping inspired entrepreneurs reach their financial goals, which makes her the perfect fit for our amazing clientele.
Kaylie is a Certified Public Accountant with a background in audit and tax. She holds a Master of Professional Accounting from The University of Texas at Austin. Kaylie works one-on-one with our bookkeeping clients and prepares tax returns throughout the year.
Kaylie resides in Edinburg, TX with her husband and their Golden Retriever, Miley. In her free time, Kaylie enjoys yoga, trips to the dog park, and hosting parties while cheering on the Longhorns with friends.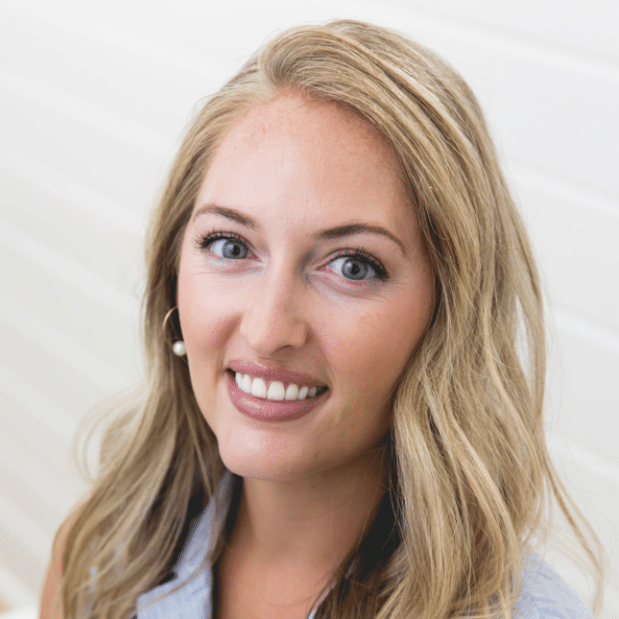 Hannah McCooey, MSA
Accountant
Hannah enjoys making small business owners feel confident when they meet with their accountant, which makes her the perfect fit for the environment we have built for our clientele.
Hannah holds a Masters of Science in Accounting from Oklahoma City University and has a background in audit and tax. Hannah works one-on-one with our bookkeeping clients.
Hannah resides in Litchfield Park, AZ with her husband and their two pups, Ralph and Stevie. In her free time, Hannah enjoys hiking and camping out of the back of her Kia Soul.
Cassidy Scott, MBA
Accountant
As a creative and a personal finance fanatic, Cassidy understands the toll bookkeeping and taxes can have on creative entrepreneurs. Cassidy has a passion for easing that financial stress by educating entrepreneurs to make them feel comfortable and confident in their numbers.
Cassidy holds a Master of Business Administration and a Finance & Accounting Bachelor of Business Administration from Texas A&M University-Corpus Christi. Cassidy works one-on-one with our bookkeeping and Virtual CFO clients.
Cassidy resides in Corpus Christi, TX. In her free time, Cassidy enjoys creating custom enamel pins for her Shopify shop and talking shop with her friends at the local coffeehouse.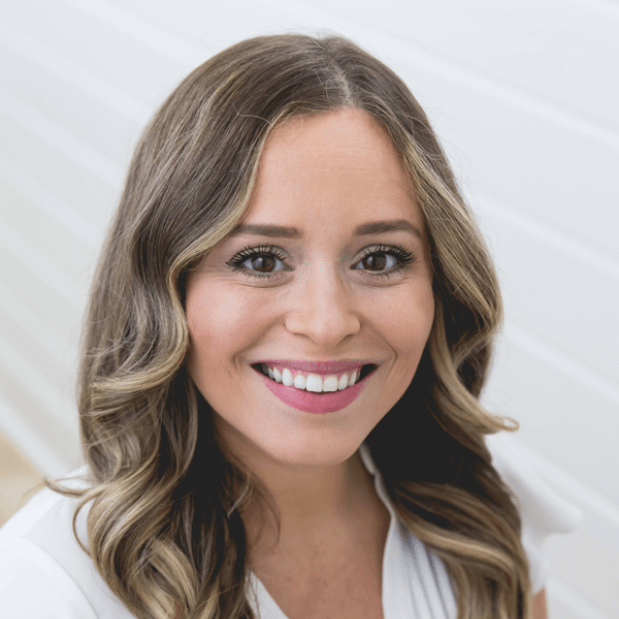 Anna Smith
Accountant
Anna is the organized, detail-oriented, and self-motivated accountant you've always wanted on your financial team. She has the creative spark that we always look for in team members - someone who is truly passionate about helping our unique clientele.
Anna is a Tax Accountant with over seven years of experience in public accounting. Anna holds a Bachelors of Science in Business Administration and Accounting from The University of Southern Mississippi. Anna works one-on-one with our bookkeeping and tax preparation and planning clients.
Anna resides in Bay St. Louis, MS with her husband and their dog, Oscar (the grouch). In her free time, Anna enjoys volunteering for a local children's nonprofit, kayaking, and listening to live music with friends around her hometown and on her regular trips to New Orleans.
Read Our Testimonials