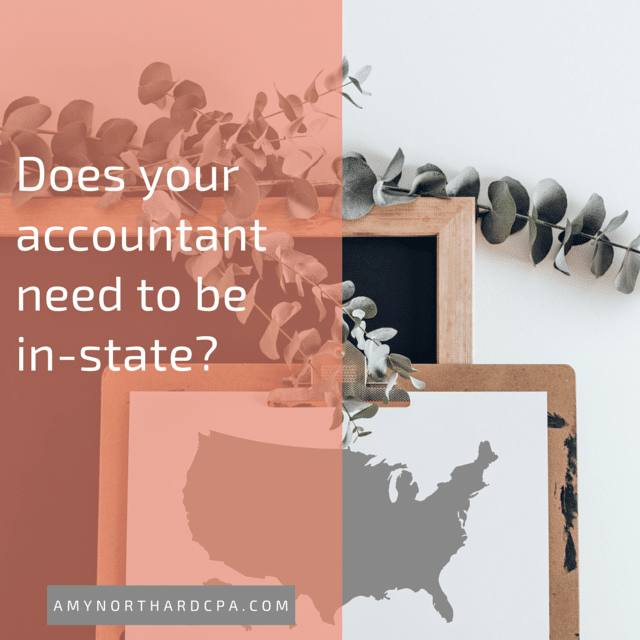 I have good news (for you and me!). Your accountant is not required to operate in the same state you're living in. I'm currently working with clients all over the US and thanks to things like email, Dropbox, and the good old phone chat, I think we are pretty efficient!
One thing to keep in mind is that sales tax laws and business requirements do vary from state to state. This requires a little extra work on my part if there's a question I can't answer off the top of my head, but thanks to each state having a department of revenue I can contact, I'm pretty handy at efficiently getting the information I need for each state.
Now, I will say that there are some reasons why working with your old neighborhood accountant may be best. If you're the type of person who needs to be in the same room as the person you're working with and phone or Skype isn't enough, you'll want to start hunting for a local accountant. Also, if you have a complicated state-centered issue, like a sales tax audit, it may be best to search for a local accountant.