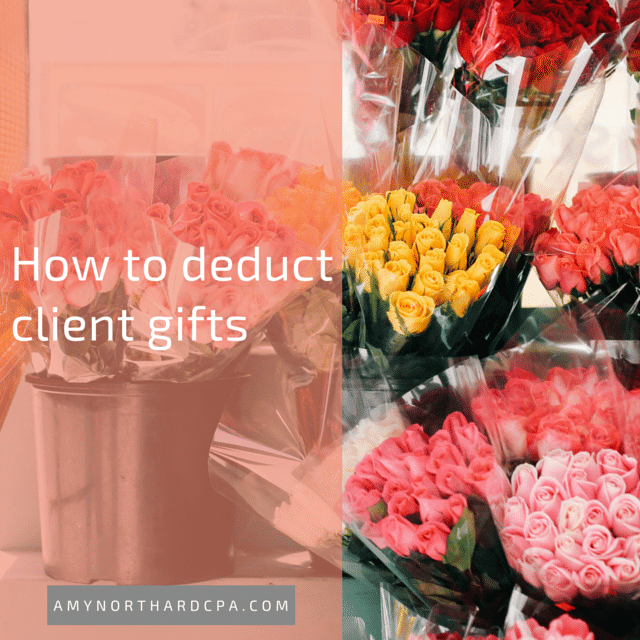 I know quite a few business owners who send out fun little gifts around the holidays to their clients, and I think it's great. Today, I've just got a quick little tip when it comes to deducting the gift expenses.
You can only deduct gifts up to $25 per person.
That's it. Easy peasy, but something not everyone's aware of. If you're a nerd, like me, and want more info, the IRS has some fun examples for you!