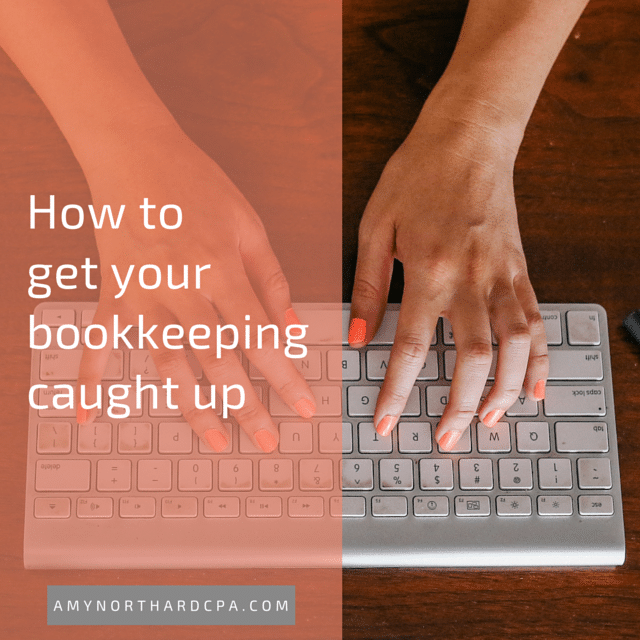 Raise your hand if you're behind on your bookkeeping. (me!!) Want to know a secret? It happens, even to accountants. But please don't beat yourself up about it.  I've got three things you can do right now to get caught back up.
1) Gather all your receipts and invoices and go to your "office."
I put the word "office" in quotes because it's not going to be the same for everyone. Some may have a physical office they can go to and shut the door. Some may need to pack up and head to a coffee shop and step away from any distractions at home.
2) Give yourself about 30-45 minutes per month.
The beginning months will take longer and it will speed up as you go. By the last month, it may only take you 15 minutes. If you have quite a few months to catch up on, do part of it now, and put an appointment with yourself on your calendar. Treat this like a client meeting. If you need to, get a babysitter to watch the kid(s).
3) Write down your questions as you go.
Don't get stuck on how to categorize something. Write it down, gather a list, and send your questions to me. Even the most hardcore DIY'ers need to reach out to experts. It saves time (and for most of us, time=$!) and frustration. I work with business owners all the time to get those questions answered and help them feel confident in the bookkeeping and tax side of their business.
Now, go make a date with yourself and get that bookkeeping done.