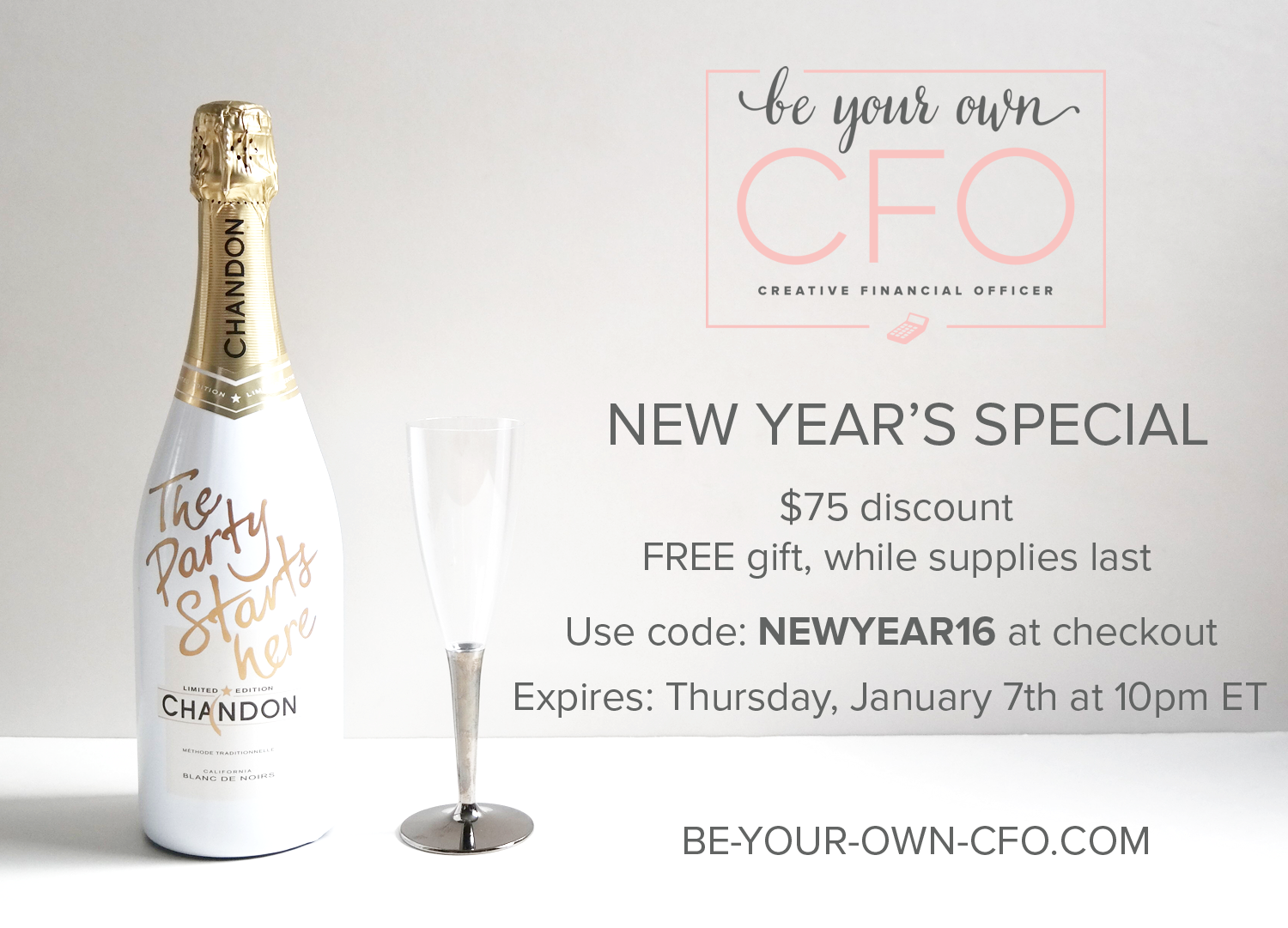 As you may have seen in my mailing list and on social media, I've created a course called Be Your Own CFO. The idea for this course started back a few years ago when I was going to host an in-person class covering much of the same information. That in-person class never panned out, so all of my content sat in outline form, waiting to be made into its current format.
Because of my line of business, I've talked to hundreds of creative small business owners and heard many of the same questions over and over. This really pushed me to create a resource for business owners so they could feel empowered in their business and not held back by taxes and bookkeeping.
This past summer was my first 100% self-employed summer and the extra time available allowed me to finally put the work in to creating the resource. That extra time, coupled with my husband's month off of MBA courses (he's my web designer/developer) pushed me to stop saying "some day" to the course and get it finished and out into the world.
After seeing a student post that the course was the best investment she's made in her 7 years of business, I know I'm on the right track and am excited to continue sharing it and spreading the word so that taxes and bookkeeping aren't stressing people out.
If you'd like to learn more about Be Your Own CFO, click here.
As a celebration of the New Year and wanting to get this info out to as many people as possible, I'm giving you $75 off the price through this Thursday, January 7th at 10pm ET (my bedtime). Use code NEWYEAR16 at checkout.
And as a bonus, I'm sending a fun gift to the first 30 people who sign up by Thursday!