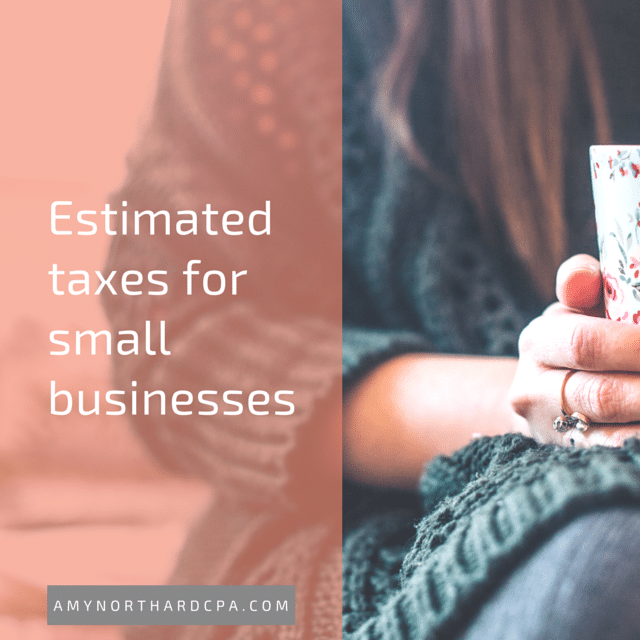 Estimated taxes plague those of us who are self-employed. Part of working for yourself is also paying your share, plus the "employer" share of your payroll taxes. A lot of people don't realize that when they are employed by someone else, that person/business has to pay some of their taxes too. When it's just you paying your taxes, the entire burden falls on you.
Important filing dates:
Apr 15      (covers Jan 1 – Mar 31)
June 15   (covers Apr 1 – May 31)
Sept 15    (covers Jun 1 – Aug 31)
Jan 15     (covers Sep 1 – Dec 31)
Do I have to pay estimated taxes?
If the following three things are true, you'll want to start making estimated tax payments.
1 – You are self-employed.
2 – You plan on owing $1,000 or more on your year-end tax return.
3 – If your tax withholdings (from being an employee) and refundable credits are less than the smaller of (a) 90% of the tax shown on your 2015 tax return or (b) 100% of the tax shown on your 2014 tax return.
If you skip these payments, you won't receive notices in the mail, but the IRS will assess penalties and interest on your amount due if you owe over $1,000.
For a handy little estimated tax calculator from the IRS, go here. I noticed that quite a few questions might require you to pull out your prior year tax return to help you answer them.
Also, don't forget about paying your state estimated taxes. Try googling "your state estimated taxes."  If you need help, don't forget, I offer consulting services.
TAX ADVICE DISCLAIMER: Any federal tax advice contained in this blog was not intended or written to be used, and it may not be used,  for the purpose of  avoiding any penalty that may be imposed by the Internal Revenue Service. No guarantees are offered that the advice provided will be applicable to your specific situation. You should always consult with a qualified tax expert.